The ownership of the Blues will take on a new look, with New Zealand Rugby selling its share of the Super Rugby franchise to a high-profile consortium.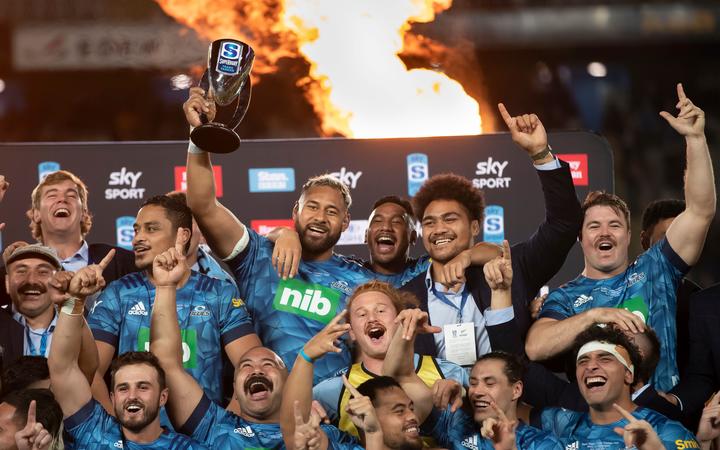 Blues players celebrate after winning the Super Rugby Trans-Tasman final. Photo: Photosport
The consortium will buy the national body's 40 per cent share in the Blues.
The remaining 60 per cent will remain with the provincial unions of Auckland, Northland and North Harbour, who have shared their stake since 2013.
Consortium spokesperson, former All Blacks coach John Hart, said the new investors comprised a group of 12 like-minded people, and had been formed specifically to make this investment in the Blues.
Hart said all members of the group have been involved in rugby and the wider community within the region, and they were excited about the strategic direction and the role the Blues organisation can play both on and off the field.
Blues chairman Don Mackinnon said the organisation was thrilled with the new investment, with a few minor transactional processes to be completed in the new year.
Boxing Day EPL games postponed
Covid-19 cases in the visiting teams has forced the English Premier league to postpone the Liverpool and Leeds United and Wolverhampton Wanderers versus Watford games scheduled for Boxing Day.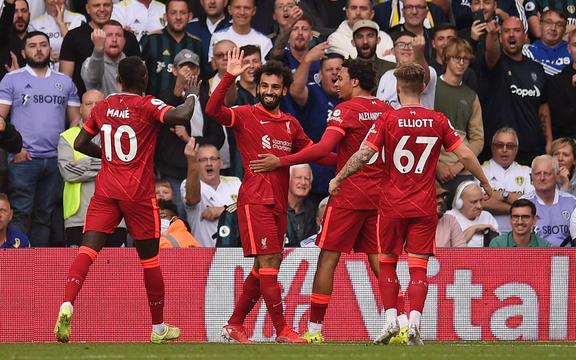 Photo: AFP
The number of Premier League games called off due to Covid-19 outbreaks is now up to 12 in the last two weeks but the League said it was their intention to continue playing fixtures "where safely possible".
The League said Leeds would have been unable to fulfil the fixture due to a number of players with Covid-19, injuries and illness.
Leeds said all the positive cases they have experienced are asymptomatic. The club's training ground will be closed for two days on the advice of Public Health England.
Watford, who have already had two games called off this month, continue to have an insufficient number of players to field a team, the League said.
The Premier League only grants a postponement if a club has fewer than 14 players available, with the board examining requests on a case-by-case basis.
The situation is worse in the lower divisions with four second-tier Championship games scheduled for Boxing Day postponed due to COVID-19 cases while 11 games in League One and League Two were also called off.
– Reuters
2022 Australian Open "10 times" more difficult to organise
Australian Open boss Craig Tiley feels organising the 2022 edition of the Grand Slam has been "10 times" more difficult than this year's edition as the highly infectious Omicron variant of Covid-19 takes hold Down Under.
Tiley and his team put in a Herculean effort to stage the tournament safely in February when Australia still had its borders closed, spending a fortune on biosecurity measures to reassure the local community.
Photo: PHOTOSPORT
Twelve months on and things have not got any easier for Tennis Australia with Omicron spreading through the country just as the first players are set to arrive for warm-up events ahead of the Melbourne Park tournament.
"2022 has been 10 times harder than 2021," Tiley said. "It was a walk in the park in comparison to this one.
While 1,000 players and staff who arrived from abroad were put into a two-week quarantine for the 2021 edition, the 3,300 coming for next year's tournament will be free to roam the city once they have returned a negative PCR test.
Everybody in the Melbourne Park precinct in January will need to be vaccinated or hold a medical exemption granted by the Australian health authorities.
Tiley still expected some participants to test positive for the virus but confirmed that, unlike last year, close contacts will have to isolate only until they return a negative test.
– Reuters
Third Ashes test 'important' for England coach
Former England spinner Monty Panesar believes Chris Silverwood could face being replaced as coach if he does not get his decision-making right ahead of the third Ashes test against Australia starting on Sunday.
England have been comprehensively outplayed by Australia in the first two matches, suffering heavy defeats in Brisbane and Adelaide and unless things change quickly the series will more than likely be lost in Melbourne.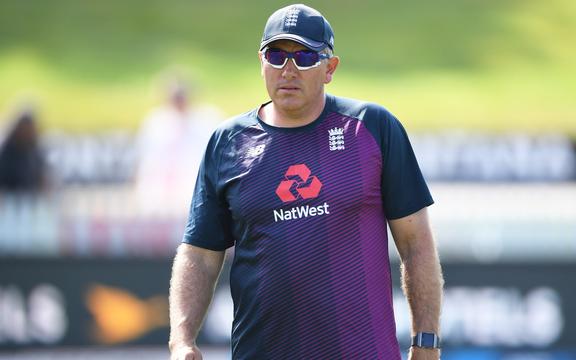 Photo: © Copyright Andrew Cornaga / www.photosport.nz Photosport Ltd 2019
Captain Joe Root and Silverwood have come under scrutiny for their team selections, including leaving bowlers James Anderson and Stuart Broad out of the opening match in Brisbane.
Former skipper Michael Atherton then branded the decision to pick five seamers and no spinners and leave paceman Mark Wood out of the Adelaide test as "lacking cricketing sense".
Panesar said England have to get their team selection right in Melbourne.
"It's an important test match for both Joe Root and Chris Silverwood.
"Root's performances in the next three Test matches are going to be vital, and Silverwood himself has said that he's accountable for making decisions and takes ownership, so it puts his position under pressure if they continue to get these decisions wrong."
Panesar said the key in Melbourne will be to get runs on the board and not rely solely on Root.
– Reuters
MMA gets green light from WADA
The International Mixed Martial Arts Federation (IMMAF) has become the latest signatory to the World Anti-Doping Code.
The IMMAF's application to become a WADA signatory had initially been rejected in 2018, prompting the sport's governing body to file a lawsuit.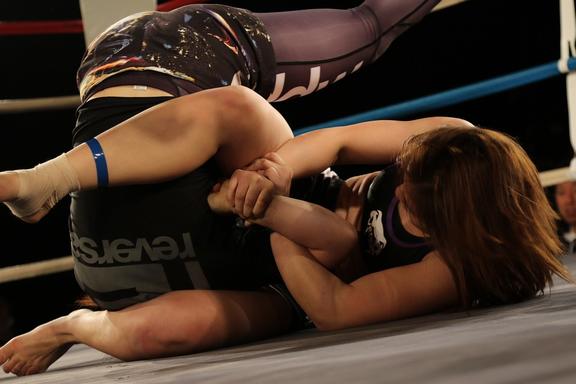 Photo: pixabay
A WADA signatory status is required for all sports federations wishing to become members of the Global Alliance of International Sports Federations (GAISF), which helps secure funding as well as being recognised as an Olympic sport.
"We would particularly like to acknowledge the efforts that have been made by IMMAF to bring this to fruition," WADA President Witold Banka said in a statement.
"In order to gain approval under the terms of the revised policy, the federation needed to go through a stringent process."
The process includes independent experts assessing the IMMAF's governance, a Signatory Expert Group independent from WADA management reviewing its application and completing a Code Compliance Questionnaire to check the quality of its anti-doping programme.
– Reuters